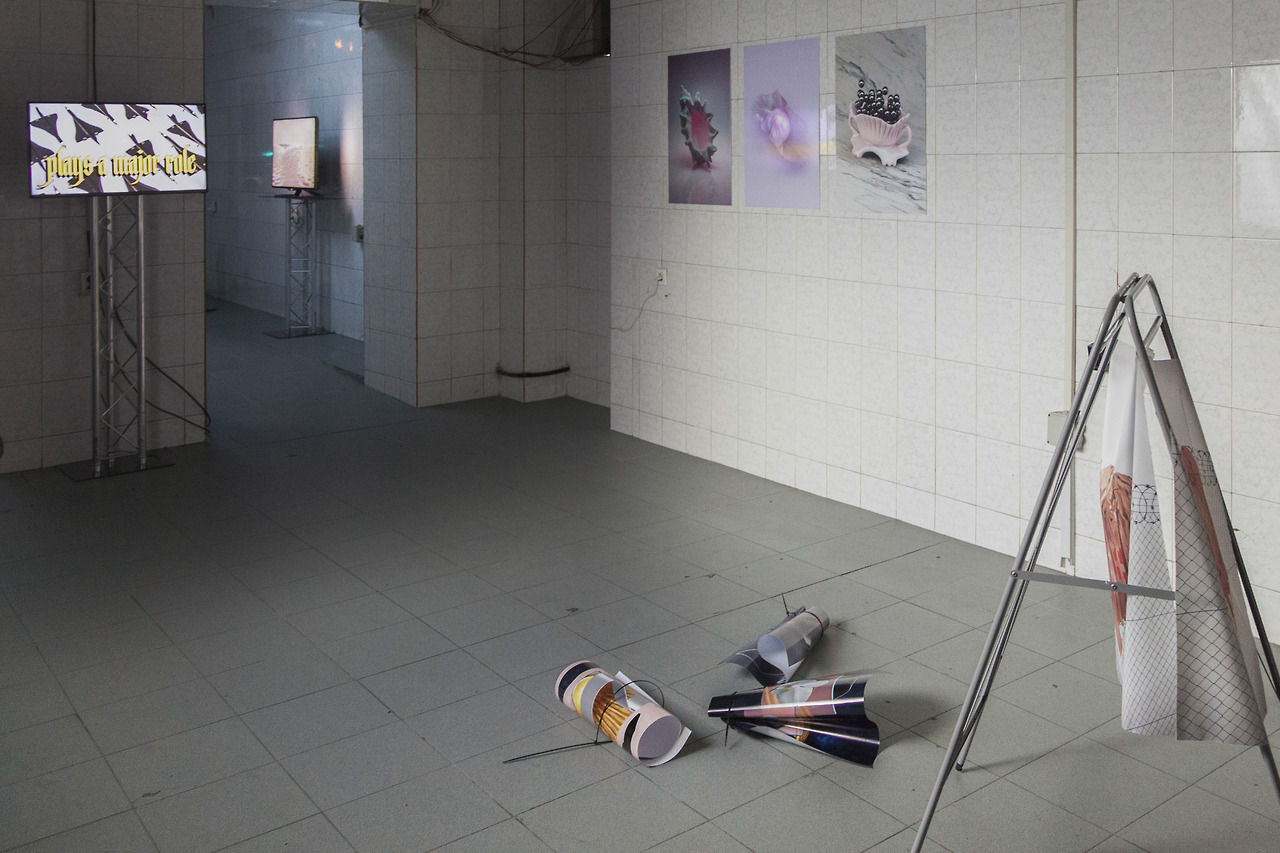 Glory World, 2014, Installation of digital collages printed Inkjet on Ilford Pearl, sculpted with CableTies

Group Show curated by Thea Lazăr & Lorena Cocioni

Text by Edith Lázár:
Where do we place the line between the screen and the wall? Is it even relevant anymore? The images that surround us every day seem to float from one medium to another leaving only traces and impressions of their content, and no particular frame. What if instead, we were to look at images like fabrics of the visual, or a kind of cloth that we somehow inhabit, including objects as well as environments?

We could say that the reciprocal contact with what surrounds us happens on these surfaces. Organic and inorganic, domestic and fantastic ornaments, body imageries, spatialities, environments, dreams, and desires are warped between different media. These expressions leave open an understanding of images that enable us to perceive surfaces or quasi-objects imbued with both meanings and textures. They go beyond the touch on the screen or the material support in which they are imprinted and they do so in a porous way. The border between material and immaterial becomes less of a battleground, but more of an interstice bringing about new sensibilities.

Aici Acolo is a project run by young artists and curators, whose common interests in contemporary art and technology are reflected in the latest events. A series of pop-up exhibitions which transform unused or abandoned urban spaces into temporary art spaces for young and emerging artists.